Mirage - Printed Pattern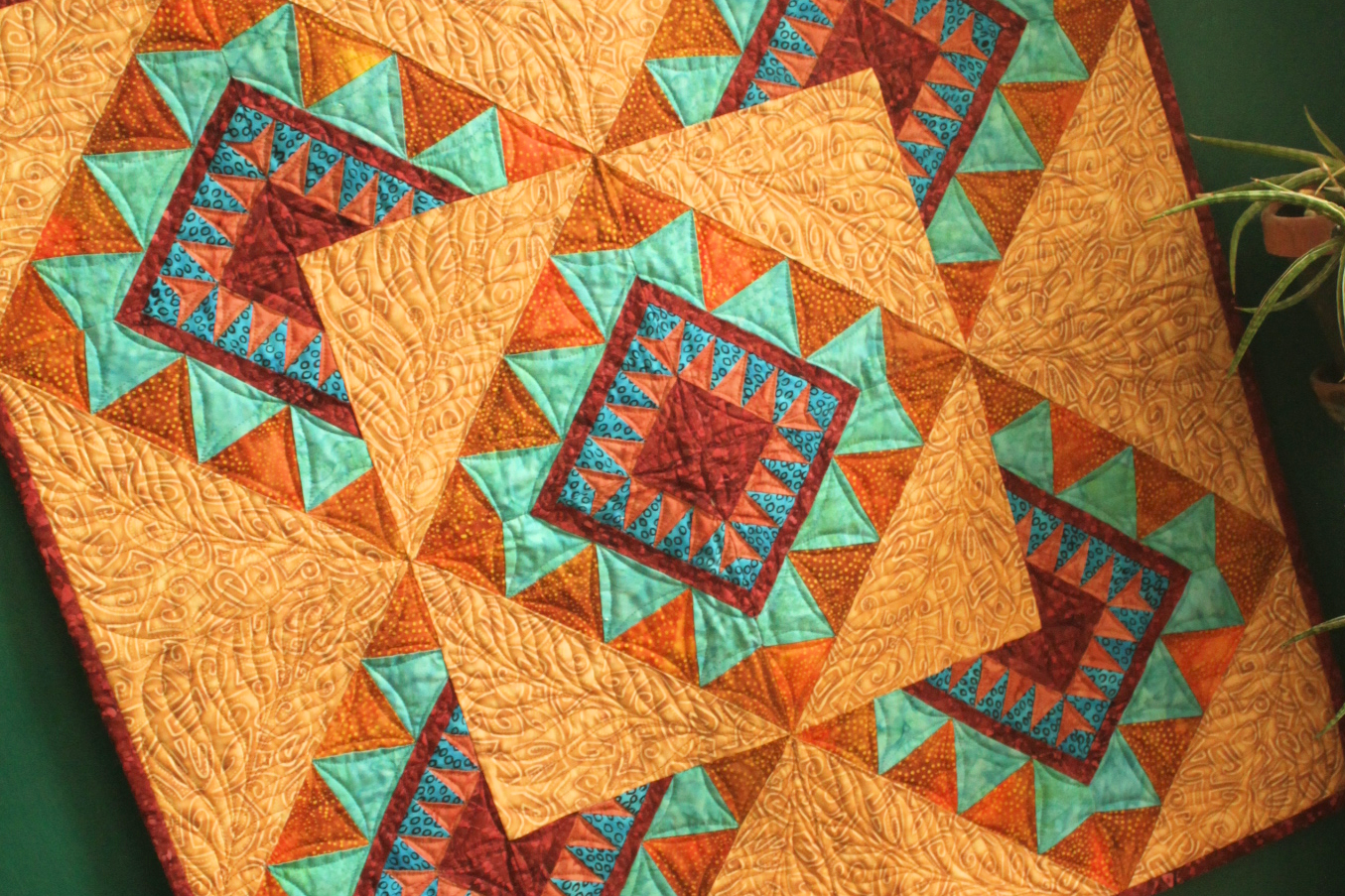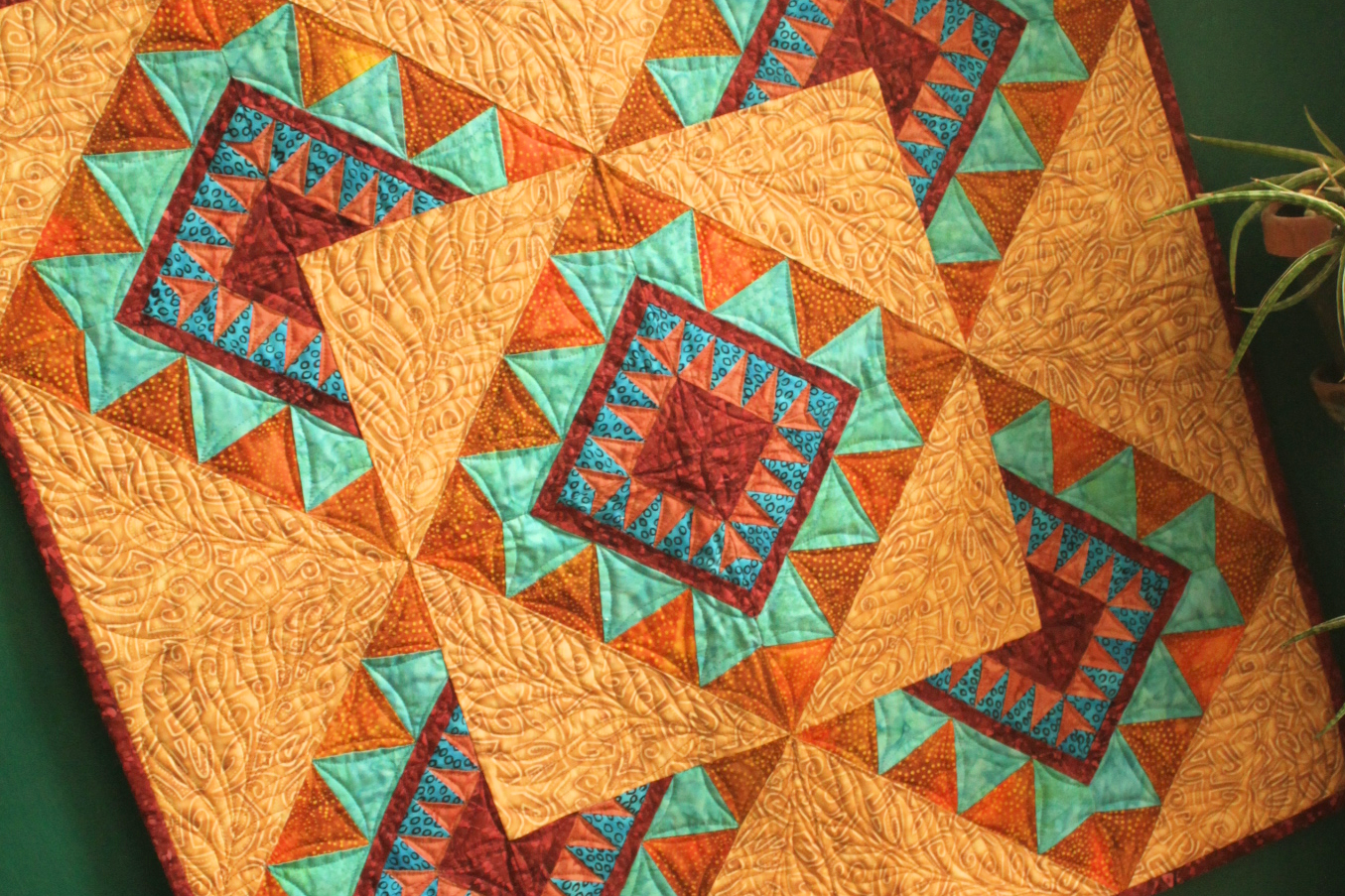 Mirage - Printed Pattern
As beautiful as a desert sunrise, Mirage reminds me of Santa Fe, New Mexico with its gorgeous artisan shops and tasty cuisine. As you can see in the table runner example though, you don't have to favor the colors of the southwest to enjoy this quilt. Mirage is fat quarter friendly, making it easy to achieve the scrappy look featured in the table runner.
Multiple sizes are included in the pattern. For fabric requirements, view the second photo (click the photos to expand them). Finished block is 7" square.
Recommended for an intermediate quilter or confident beginner looking to expand his or her skill set. You'll need to purchase foundation paper to complete the blocks. I love Carol Doak's foundation papers, and I highly recommend the use of an Add-A-Quarter Ruler as well.
This is a 5 page, hard copy paper pattern. Paper patterns are mailed within 2 days of purchase via First Class mail and are available for shipping to U.S. residents only.
Mirage uses paper-foundation piecing to create a colorful tribute to the classic New York Beauty block. Even if you're new to foundation piecing, you don't need to shy away from this beauty! Illustrated, step by step instructions are included for every technique, including paper foundation piecing. Still hesitating? Check out my illustrated online tutorial for more information on the paper piecing process. A lot of quilters shy away from paper piecing—but once you know how to do it, it's really easy. And don't worry—the pattern tells you exactly what size to cut your pieces for guaranteed results.
The pattern includes:
Detailed fabric requirements for 2 sizes, whether you choose to use fat quarters or yardage
Cutting instructions for every size
Illustrated step by step instructions
Complete directions that walk you through the process of foundation paper piecing
Numerous layout options—you'll have tons of fun playing with your finished blocks!
A foundation pattern you can scan and print on foundation paper. A link to the paper foundation printout is also included so you don't have to scan the pattern if you don't want to!
A recommendation for quilting the completed quilt
All rights reserved. This pattern is for your personal use only and cannot be copied or resold. Do not distribute this pattern without permission. Items made from this pattern can be sold commercially through a small business in limited quantities provided attribution is clearly made to The Inquiring Quilter and www.inquiringquilter.com.