Brickyard - Printed Pattern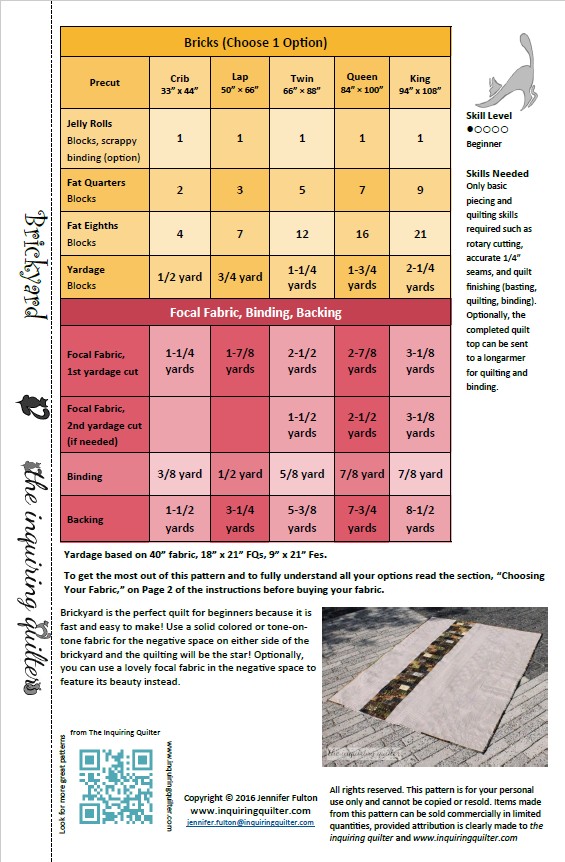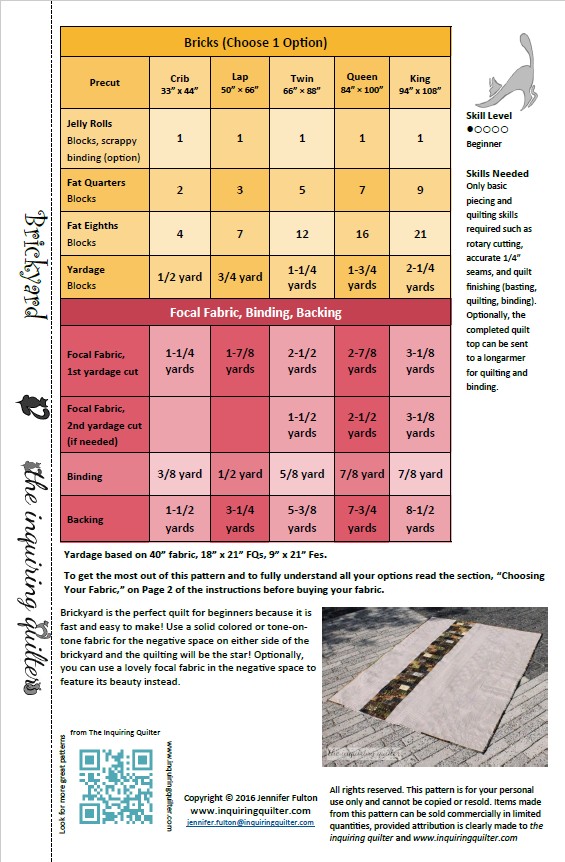 Brickyard - Printed Pattern
Brickyard is a perfect quilt for beginners because it is fast and easy to make! Use a solid colored or tone-on-tone fabric for the negative space on either side of the brickyard and the quilting will be the star! Optionally, you can use a lovely focal fabric in the negative space to feature its beauty instead.
Multiple sizes are included in the pattern. For fabric requirements, view the second photo (click the photos to expand them). The cover quilt is Lap size. Finished block is 4" high--the width varies by quilt size. This pattern is recommended for a beginner with basic quilting skills.
This is a 6 page, hard copy paper pattern. Paper patterns are mailed within 2 days of purchase via First Class mail and are available for shipping to U.S. residents only.
The pattern includes:
Detailed fabric requirements and cutting instructions for 5 sizes
An in-depth look at the quilt design so you can choose the right fabrics for the look you want
Multiple looks, depending on the focal fabric you choose for the negative space
Complete directions for making the quilt using yardage, jelly rolls, fat quarters, or fat eighths
Illustrated step by step instructions for assembling the quilt top and piecing the back
Complete directions that walk you through sewing the blocks together and arranging and assembling blocks into a completed quilt top
Pressing directions that ensure your seams will lock in place when sewing units and blocks together
Recommendations for quilting the completed quilt